Living in a Digital World
Experience an interactive journey into the world of cybersecurity. This resource shines a light on some of the most important topics for how to stay safe inside the digital world and gives practical suggestions that help improve cyber resilience. Designed and developed in collaboration with Education Scotland.
Target age

10-14

Duration

8h

Lessons

3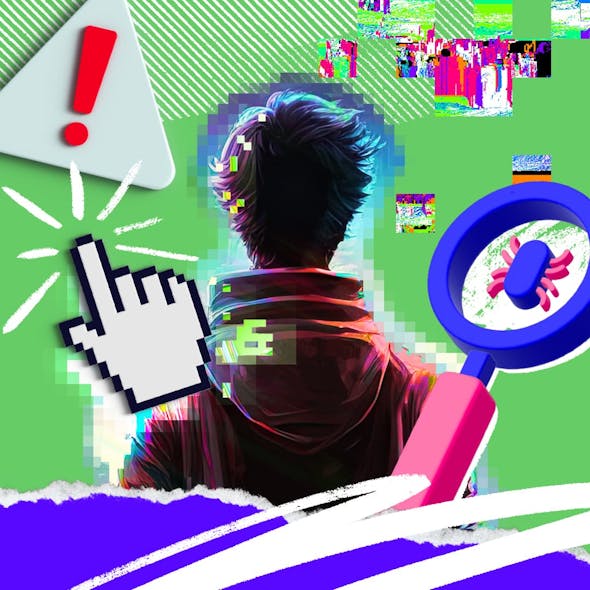 Lesson 1
Part 1 - Being Exposed
Introduction to cybersecurity and the value of data. In this lesson, learners will get to know the main security risks in the digital world and how other individuals or service providers can exploit a person's data for their own gains. They will also learn about the current developments in AI and algorithmic systems that can help spread misinformation and confuse the population.
Lesson 2
Part 2 - Being in Control
In this lesson, learners will get to know various ways they can protect themselves and learn to recognise potential risks in the digital world. Accompanied by interactive exercises and real-world case studies, this lesson will provide in-depth knowledge on creating strong passwords, understanding how algorithms work, how to protect personal data and avoiding getting stuck in informational filter bubbles.
Lesson 3
Part 3 - Be the Change
The current digital world has many flaws, but in the future, we can do better. In this lesson, learners will be engaged in an imaginative problem-solving challenge to design a digital device for the future that prioritises cyber security and provides a safe digital environment to consume, create and communicate.
Categories
Included materials
Part 1 - Being Exposed
Part 2 - Being in Control
Part 3 - Be the Change
Digital Device Templates
Additional Resources
Frequently Asked Questions