Music of Your Soul
As humans, we survive on rhythm. The beat of our heart keeps us alive, and its repetitive drumming acts as the base to the tune of our lives. During this project-based challenge, students will conceptualise and design an interactive, immersive experience that tells a story about the music of their soul through three distinctive spaces. They will learn about the origins of music, explore the work of world-renowned experiential designers and examine their own emotions related to music.
Target age

9-18

Duration

60h

Lessons

5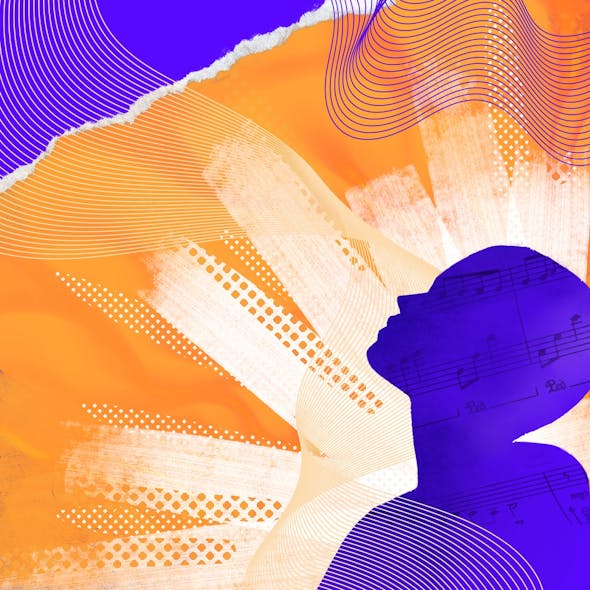 Lesson 1
Part 1 - You & Music
During this part of the challenge, pupils will explore their relationship with music and how it impacts their emotions. Through short exercises, they will engage in group discussions and produce mood boards to collect ideas for the music video about their life.
Lesson 2
Part 2 - What is music?
During this part of the challenge, students will learn about the history and origins of music and how sounds and different frequencies impact our emotional states. They will engage in discussions about the power of music and will conduct research with their friends and family to understand what effect music has on their lives.
Lesson 3
Part 3 - Interactive Experiences
During this part of the challenge, pupils will learn about various designers, artists and creators who build interactive experiences. They will explore the key ingredients in designing immersive events and learn about people who experience the world through altered and unique senses.
Lesson 4
Part 4 - Create Your Story
In this stage of the challenge, students will explore their personal journeys and stories and how they relate to the music they like. Through various individual and group activities, pupils will conceptualise an authentic story for their interactive experience.
Lesson 5
Part 5 - Design Your Experience
Using DIY crafts and digital tools, pupils will build a prototype of their interactive experience. Considering their unique story, the intended audience and personal musical taste, students will craft authentic visualisations that showcase the music of their soul experience.
Categories
Included materials
Music of Your Soul Presentation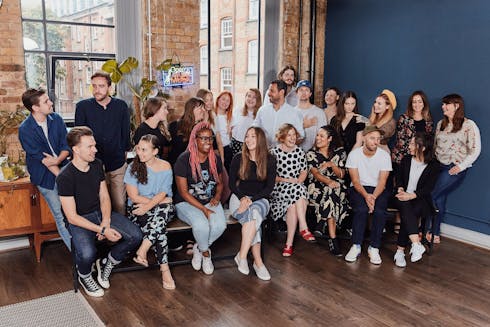 Hey! We are Acrylicize!
A London and Seattle-based multidisciplinary creative studio, creating and curating bespoke artworks and installations, using art as a vehicle for storytelling and brand expression. A team of 30, we are made up of graphic designers, architects, product designers, furniture designers, illustrators, and fine artists.
Frequently Asked Questions