Created by D&AD
A New Way to Play
This is the supportive learning resource for D&AD New Gen Awards. Designed to take each participant (age 11-18) on a journey through a creative process, from breaking down the brief to research, ideation, and the final submission for awards. Filled with top tips from D&AD, relevant case studies and various warm-up exercises. Created in collaboration with adidas and WPP Group.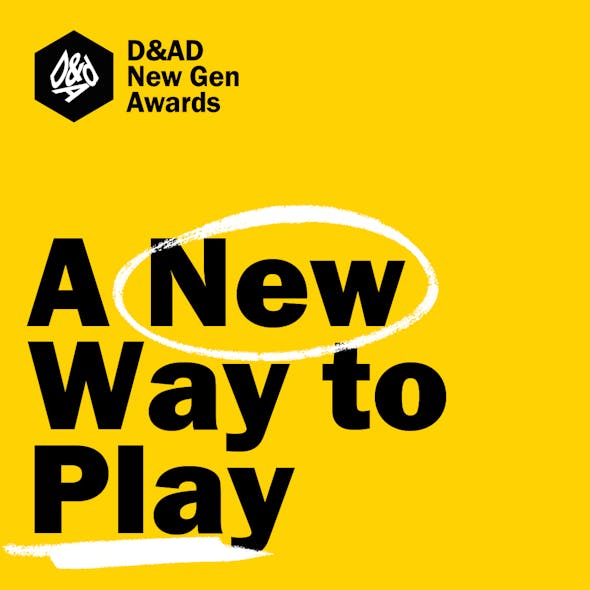 Lesson 1
Introduction to the challenge.
Four out of five adolescents around the world do not experience both the enjoyment and the social, physical, and mental health benefits of regular physical activity. Learners must create a solution to this problem by designing a physical experience, a game or a sport that will help get more 11 to 18-year-olds to want to move, play and thrive and use the power of the adidas brand to make their idea spread around the world.
During this part of the challenge, learners will learn about the creative process, break down the brief and explore various resources and case studies to help them prepare for answering the brief.
Lesson 2
Conducting research.
During this part of the project, students will look at the brief from multiple perspectives to try to find interesting insights that can help them develop engaging and unique ideas. In addition, they will explore insightful videos from the D&AD library to learn about the difference between observations and insights when trying to solve a problem. They will also conduct target audience research and immerse themselves in various case studies and creative tasks that will help to diversify the way they look for insights.
Lesson 3
Exploration and iteration of ideas.
Through multiple creative exercises, the learners will sort through their research to find nuggets of really exciting potential for great ideas. Supported by videos, case studies, creative industry tips and inspiring creative work from adidas, the students will have many opportunities to explore their ideas and shape them in alignment with their target audience.
Lesson 4
Learn to tell your story.
In this part of the project, students will learn how to present their ideas in a way that captures their audience's attention and makes them more likely to support it. The resource focuses on using storytelling techniques to make their ideas engaging and relatable to the target audience. Additionally, they will learn how to be clear and concise in their communication and how to tailor their messages to their audience, so it leads to a successful change in habits.
Categories
Included materials
Supportive Learning Resource
Project Brief
Audience Questionnaire
Audience Profile Template
Additional Resources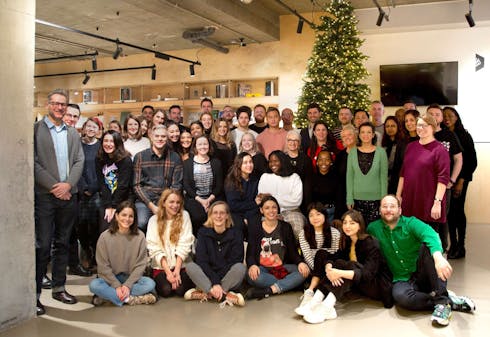 Hey! We are D&AD!
Since 1962, D&AD has been inspiring a community of creative thinkers by celebrating and stimulating the finest in design and advertising. The D&AD Awards, the notorious Pencils, are recognised globally as the ultimate creative accolade, entered and attended by the best from around the world.
Frequently Asked Questions