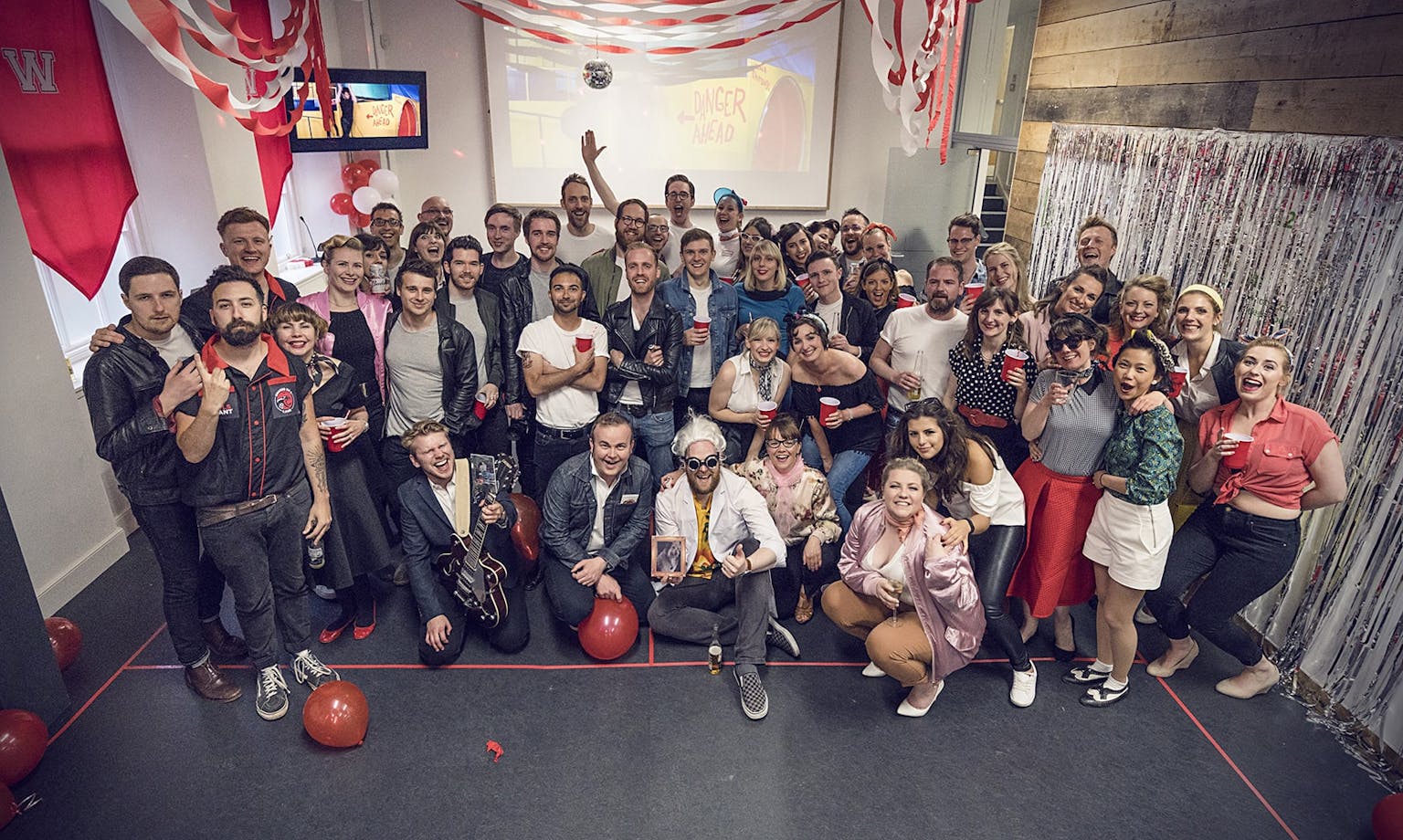 Founded in 1997, Whitespace - An Isobar Company, is a creative digital agency with a team of over 70 incredible folks based in Edinburgh, Scotland.
We are proud to be part of dentsu who look to champion meaningful progress and a better world for all. We encourage trust and care for each other. We muck in to get the job done—no one left behind. We are a passionate bunch, and collaborating, sharing and supporting each other makes our work Stand Out.
Our blended skillset is a potent mix and makes the agency a happy, welcoming and safe environment to work in. It's a place where you can truly be yourself. Where failure is seen as progress, and you can ask a silly question, feel like you belong and can flourish.
For many clients, we are their lead creative and strategic agency. We deliver through a full range of services, covering strategy, brand, integrated campaigns, content, digital and mobile, augmented, virtual reality and mixed reality, social media, experiential and design for print.
At Whitespace, we believe in opening our doors to everyone wherever they are from. We want to share our knowledge and skills and help others share theirs. By helping develop and create lessons and resources for schools and pupils, we hope we can create creative problem solvers of the future that can go on to make an impact in this new and diverse world. We want to empower creativity, critical thing and problem-solving within education in Scotland and beyond.

As of June 2022, the Whitespace team has fully joined Dentsu Creative and operates as its Edinburgh Office.