The Idea Process
The creative minds from the LEGO Agency are sharing a step-by-step guide on analysing a brief, conducting research and producing creative ideas!
During these lessons, learners will gain an understanding of how to deconstruct a creative brief, learn about creating a compelling call to action and develop their knowledge of different target audiences.
Target age

14-16

Duration

8h

Lessons

1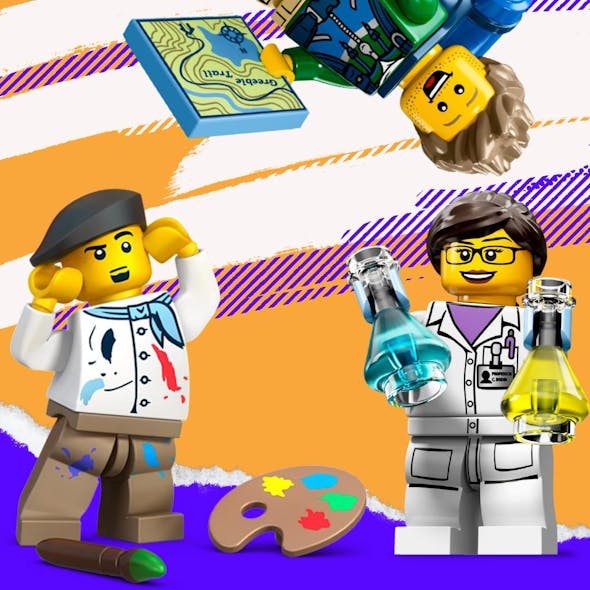 Lesson 1
The Idea Process
There are no fixed instructions on how to get an idea, but this pack is an example of some of the tools we use at the LEGO® Agency to help us create fun, playful and effective work. Creativity is not just about being able to draw…it's being able to think of an idea and then share it in a way others understand.
During these lessons, learning will learn how to deconstruct a creative brief, get to know the target audience, find ways to come up with unique ideas, build moldboards with inspirations, create stories around their ideas and create compelling presentations that tell their story.
Categories
Included materials
Part 1 - Brief & Audience
Part 2 - Doing Research
Part 3 - Start visualising
Part 4 - Make choices & share your work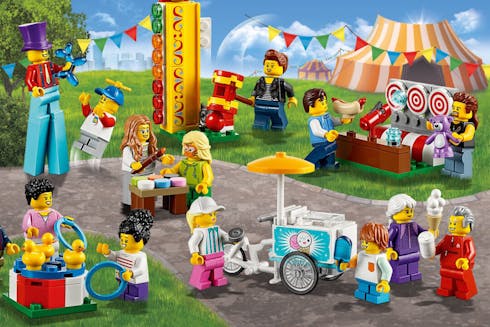 Hey! We are The Lego® Agency!
We are the in-house creative agency of the LEGO Group. Focussed on brand identity, packaging design, kids' communication, shopper communication, promotional activities, in-store material, experiential marketing, digital engagement, social media, brand communication… and more!
Frequently Asked Questions